DETAIL
Mr. secretary must-see 【2nd meeting 2nd eyes chillin course】 2.5 hours free all-you-can-drink! 2500 yen (tax included)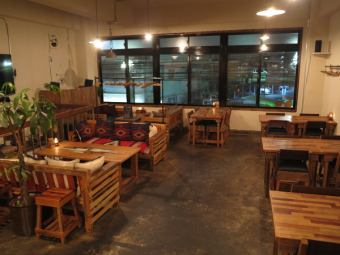 By using a coupon2500 Yen
tax included
All-you-can-drink available

◆ We have prepared full drinks all you can! Over 70 types!
Reservation deadline

Coming to the store until the desired date of the day 22
You can change to premium all you can drink including draft beer at + 500 yen ♪
Course menu
【Second Meeting 2nd Entry Course】
Frosty (with natural wasabi)
WARMTH special autumn leave salad
Seafood and mushroom ahijo
French fries
Please note that the dish will change depending on the season and number of purchasers.
Please contact us anything such as dishes or allergies you want to put in!
Dessert plate coupons can also be used together!
* Although it is also possible to book the day, please operate it as we operate a small number elite!
※ If you exceed 16 people, please contact us once!
We will respond flexibly to the number of people, budget, course contents and so on!
And on the day, please spend the best time at WARMTH!
All-you-can-drink menu
·beer
· Heartland (Draft beer) / Red Eye / Shandyagaf / Dogs Nose / Cassisubia / Cork Beer / Grapefruit Via If you want to draft draft beers, premium all-you-can-eat is recommended
Sour chuhai
· Shochu water split / Chuhai / Lemon sour / Grapefruit sour / Oolong hi / Jasmine high / Green tea high / Tomato high
·whiskey
High ball / Kokuhai / Ginger High
Cocktail (cassis, peach)
· Cassis orange / cassis grape / cassis soda / cassis oolong / regga punch / fuzzy group / peach grape / peach tree fizz / peach ginger / peach jasmine
· Cocktail (Jin · Malibu · Vodka)
· Gin Tonic / Jim Buck / Jin Ricky / Zincok / Malibu Coke / Malibu Orange / Screwdriver / Moscow Commander / Bulldog / Vodka Tonic / Bloody Mary
· Cocktails (Lam Apelor)
· Rum coke / lamb back / Bacardi tonic / lamb orange / apelol soda / ape roll orange / apaper roll ginger / apelrol tonic
China liquor
· Jar pot Shaoxing wine / Cinnamon chestnut / Nigori Kyoushuu
·wine
· Red wine / White wine / Kiel / Cardinal / Splitzer / Kitty - / Sangria / Carimocho / operator
·Soft drink
Soda water / tonic water / orange juice / grapefruit juice / cola / ginger ale / tomato juice / oolong tea / jasmine tea / green tea
Coupon that can be used
【Preorder-Only】 Surprise Directed ♪ Includes special dessert plate 1000 yen (tax included) to 0 yen
For course reservation

Presentation conditions

Please inform the coupon details / details at the time of reservation

Conditions of use

More than 2 people / reservation needed / other tickets / service can not be used together / 1 pair 1 time / 2 sheets and after it costs 1000 yen.

Expiration date

Until the end of May, 2018
2018/05/01 update